Cheese fondue is perfect for dinner or as an accompaniment to wine.
The standard cheese to use is Gruyere cheese, but if you don't have Gruyere cheese when you're ready to make it, you're in trouble.
Oh no! I don't have Gruyere cheese. I don't know what to do…
In such cases, it's helpful to know what you can substitute!
In this article, I will introduce you to "substitutes for Gruyere cheese", so please refer to them when you are in trouble.
What is Gruyere cheese? Characteristics, roles, and tips for choosing alternatives
Gruyere cheese is one of the most popular cheeses made in the Gruyere region of Switzerland.
It has a mild and milky flavor, and when it has matured to a certain degree, it has a nutty aroma.
When heated, it becomes richer and more flavorful, but its flavor is very mild.
It has a light salty taste, so it can be easily combined with any kind of food, making it an ideal cheese for cheese fondue, gratin, quiche, etc.
When choosing a substitute, it is important to select a cheese that melts when heated, increases flavor, and blends well with food.
It is also a good idea to choose a mild, non-starchy cheese like Gruyere that goes well with a variety of foods.
However, if there is another cheese that you like or would like to try, and it is a heated cheese, this may be a good time to try it.
Mixing a few different flavored cheeses is also a fun thing to do!
13 alternatives to Gruyere cheese
1) Melting sliced cheese, etc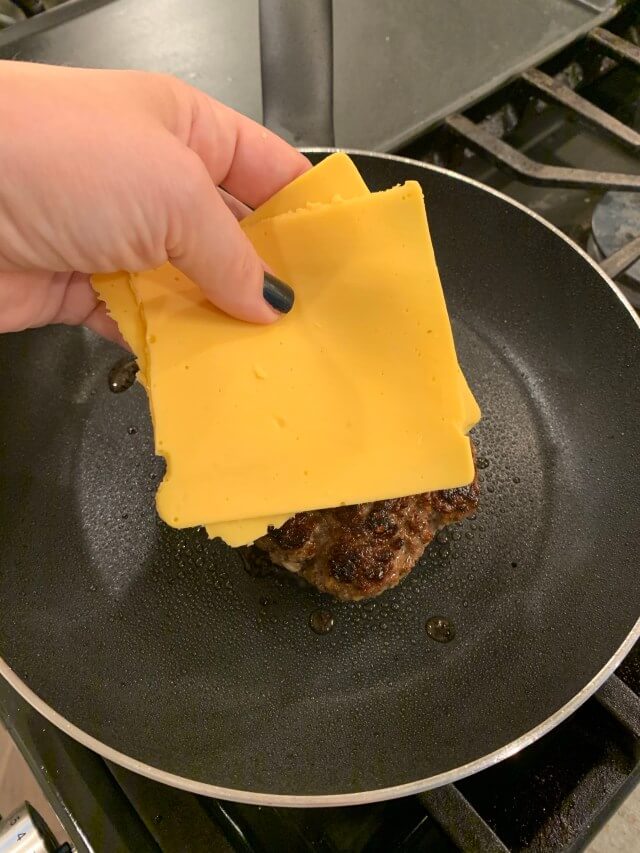 It is processed to be melted, so it is a good substitute.
If it says "for pizza," you can consider it a convenient substitute, not just sliced cheese.
2) Retort products for cheese fondue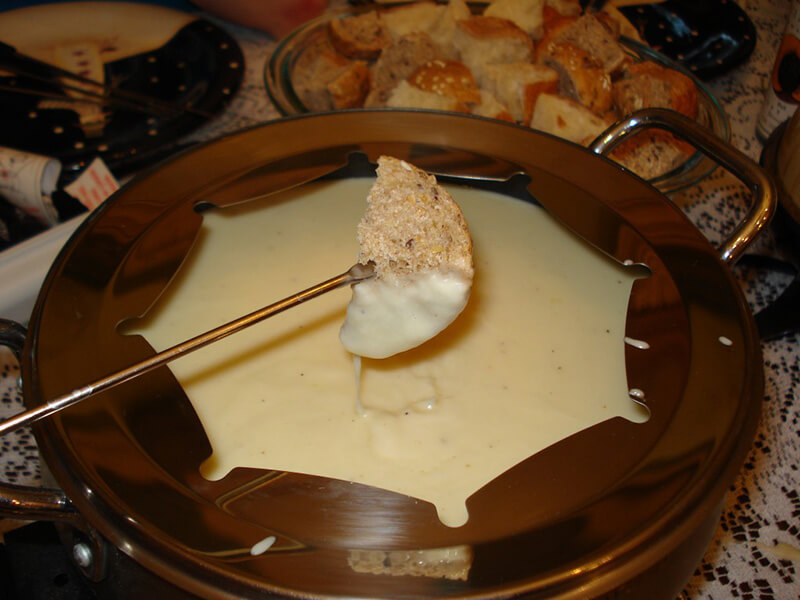 If you don't have time to make a fondue, this will be your friend.
Emmy Fondue
Chesco cheese fondue
Cheese fondue with 3 kinds of cheese sauce
Fonjutei for microwave
3) Emmentaler cheese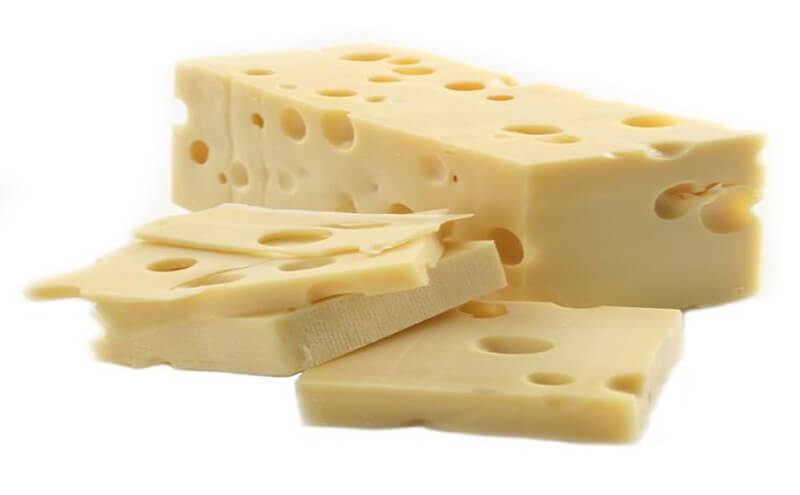 This is a very popular hard-type Swiss cheese.
In Switzerland, Emmental cheese and Gruyere cheese are often mixed to make cheese fondue.
Both cheeses have a light flavor, but Emmentaler has a sweet, nutty flavor that is different from Gruyere, and the two together make a very flavorful sauce.
Emmentaler has a sweet, nutty flavor that is different from Gruyere, and the two together make a very flavorful sauce. This cheese is also a staple in fondue, and is indispensable for cooking.
4) Raclette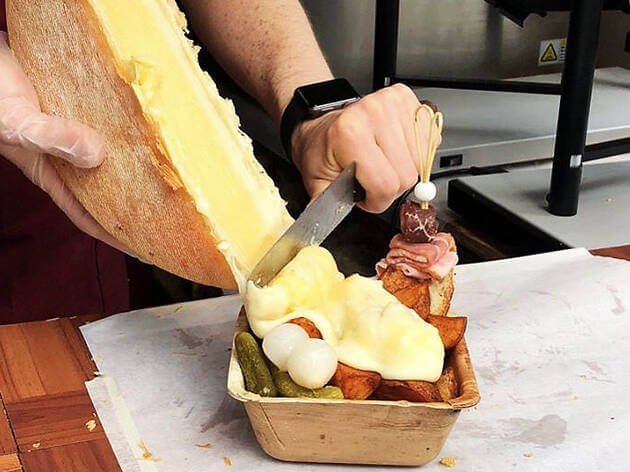 Raclette is a typical cheese that is eaten warm.
In the anime "Heidi, Girl of the Alps," there was a memorable scene where the cheese was melted over a fire in the fireplace and spread on bread, and that cheese is raclette.
It is also called raclette when the cheese is melted over the fire and poured over baked potatoes and other dishes.
It has a very mild and gentle taste, so it's a great alternative!
5) Comte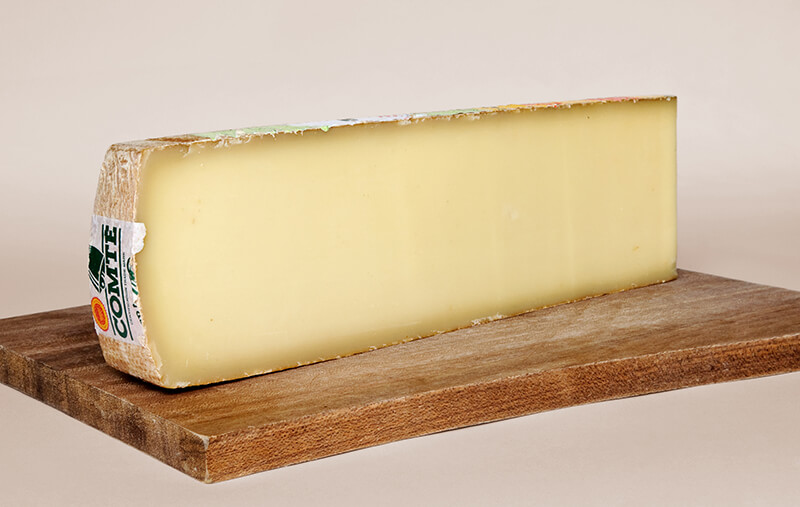 A mildly flavored hard cheese from France.
It melts very easily and is suitable for fondue.
It is often used in cafes for croque monsieur and is very popular in France because it is easy to eat cut raw.
6) Camembert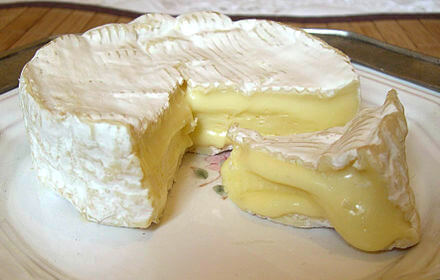 This French cheese is also popular in Japan.
It is a soft type with a mild and refreshing flavor that goes well with fruits but is also suitable for cooking.
You can make a cocotte-style cheese fondue by putting the whole Camembert in a heatproof container, cutting a slit on the top surface, and heating it in the oven or microwave until it becomes soft.
7) Beaufort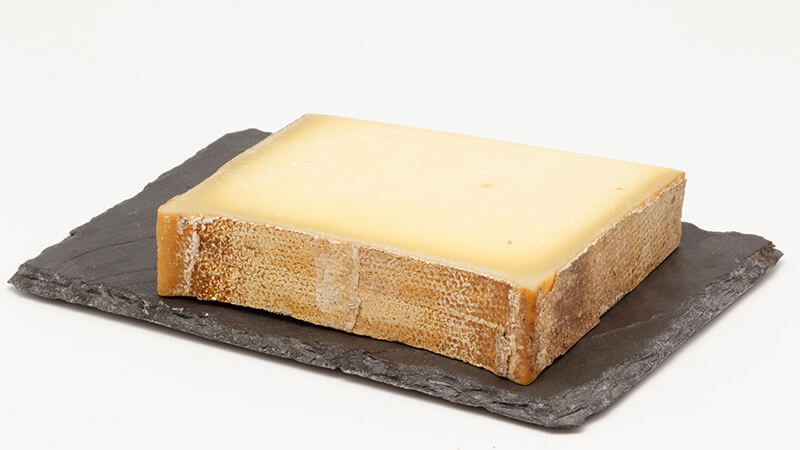 Beaufort is a hard type of cheese, the pride of France, which was once called the "Prince of Cheeses" by a gourmand.
It has a sweet taste like honey and a richness like nuts.
When heated, this cheese has a rich flavor that goes well with cheese fondue and onion gratin soup.
8) Gouda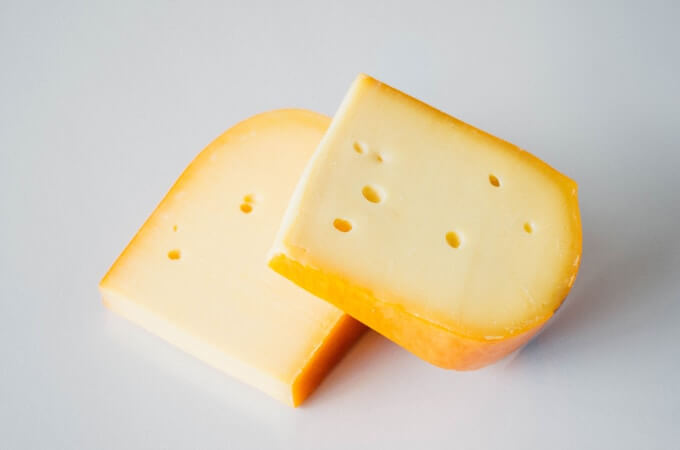 A semi-hard type of cheese representing the Netherlands.
It has a very mild flavor and is said to be the most suitable cheese for Japanese tastes.
It is easily eaten as a snack or in sandwiches, but it also melts mildly when heated, making it suitable for cheese fondue and oven cooking.
9) Cheddar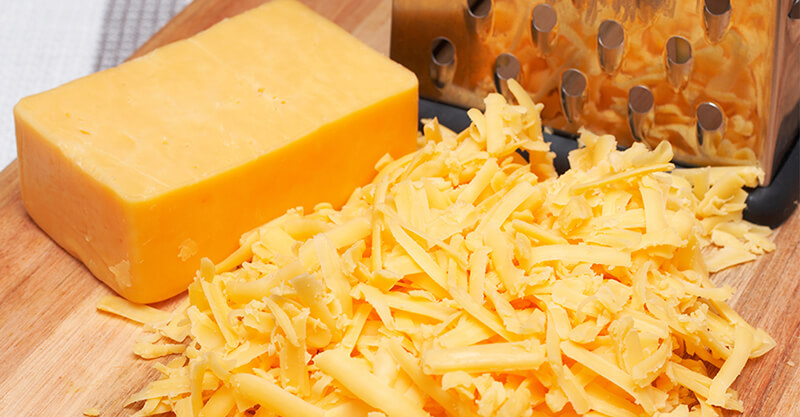 Cheddar is a hard type of cheese that represents England, and since it has been produced in the U.S., Canada, Australia, and New Zealand for some time, it may be the most eaten cheese in the world.
It's also a popular cheese in Japan.
Although it has a strong image as a snack, it is also suitable for cooking and is widely used in omelets, gratins, quiche, etc.
10) Samsoe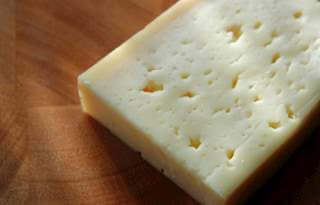 A semi-hard type of cheese from Denmark is often used for pizza.
It has a sour and sweet taste similar to butter but is said to be a Japanese favorite because it has no peculiarity, partly due to the Emmental technique.
When heated, it melts mildly and becomes more flavorful, so it is recommended as an alternative.
11) Mozzarella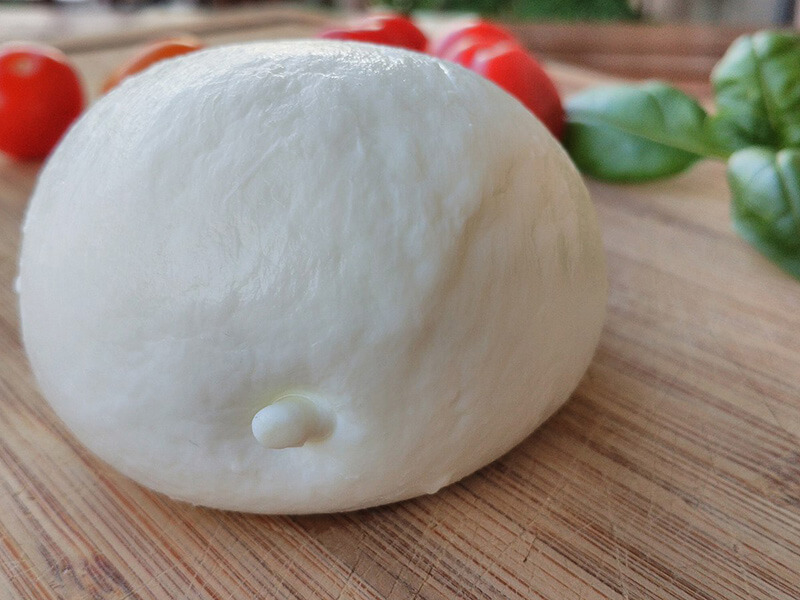 Mozzarella is a fresh Italian cheese that is often found on Margherita pizza.
It is a popular cheese that can be easily purchased in Japan.
Mozzarella has a sweet and sour taste, as well as a chunky texture, and is not peculiar when eaten raw.
When heated, it stretches like a string and sticks to food, making it the perfect cheese for cheese fondue.
12) Gorgonzola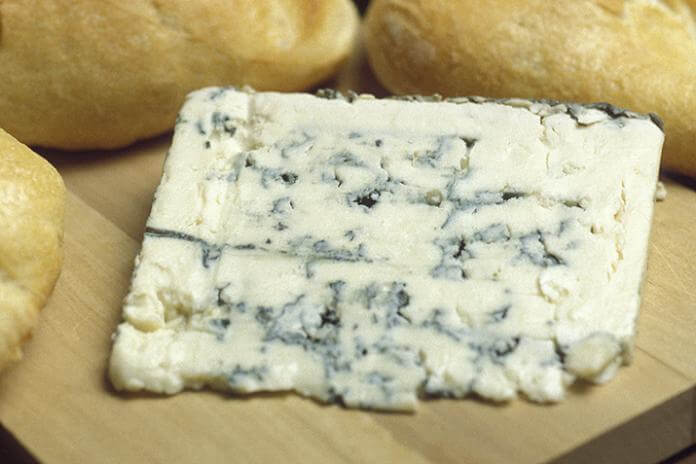 This is a blue mold-type Italian cheese.
It is a type of cheese that is liked and disliked, but it is often used in risotto and pasta sauces, which shows that it melts well and binds well.
If you are concerned about its spiciness or aroma, you can add a little milk or cream to mellow it out.
It can also be used with other cheeses as an accent.
13) Shred Cheese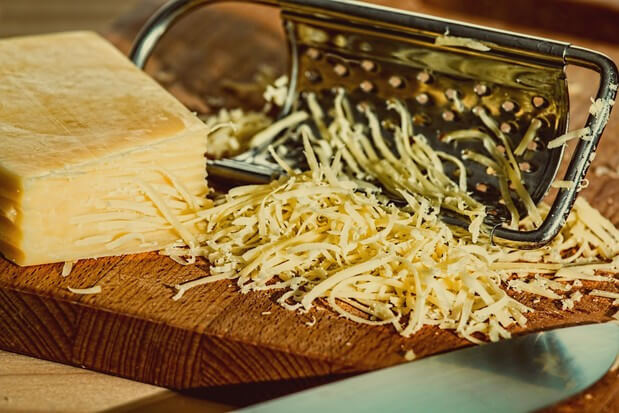 Shaved (shredded) natural cheese is often found in bags at supermarkets.
They are designed to be heated and come in a variety of types such as Gouda, Mozzarella, Cheddar, etc. They can be used not only for pizza but also for cooking.
Some of them are mixtures of several types.
Points to consider when choosing a substitute
If you want to use cheese in a heated form, natural cheese is a good choice.
The package will always indicate whether it is "natural" or "processed".
Processed cheese is already cooked and can be baked or softened to some extent, but it will not melt easily.
By the way, "Torokeru" sliced cheese is processed cheese, but it has been specially processed so that it melts well!
Summary
Choose cheeses with no peculiarities that are suitable for heating.
You can choose your favorite cheese if it is suitable for heating.
It is recommended to mix and match substitutes to suit your needs.
Shredded or pre-processed cheese can be used in various ways.
Be careful with processed cheese as it is not suitable for cooking.
I hope you find the cheese you like and enjoy cooking with it!